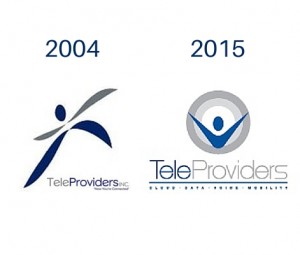 Welcome to TeleProviders 2.0…
A lot has changed since I founded the company in 2004. There was no Facebook, no LinkedIn, no Instagram, no Twitter and Social Media was talking business over a meal.
We knocked on doors, made calls and drank way too much coffee in trying to get our name out there to insure that customers knew there was a better way of buying communications services that are so mission critical for their organizations.
So why 2.0?
Not sure…but with a new logo, new web-site, new Facebook page, new Google + page, new team members and a new portfolio of world class Cloud and Data Center solutions, it sure feels like a new version of the company, but in reality its not.
Same focus, same passion and even more expertise than ever. We are still here to help you select, procure and support all of your voice, data, mobility, cloud and data center services.
I hope the new site and various social media outlets compels you to pick up the phone to find out more about us because I promise if you do, you will be better for it.
So once again, welcome to TeleProviders 2.0 and keep checking back for more blogs from myself and the rest of the team to learn about what goes on behind the scenes in this crazy business we call Communications.
My next post titled "TeleProviders is a VAB?"  will help explain what we do and how we do it.
– See more at: teleproviders.com
– Post written by Jason Sharek, CEO